Staris


Hyaluronic Acid Filler & Skinbooster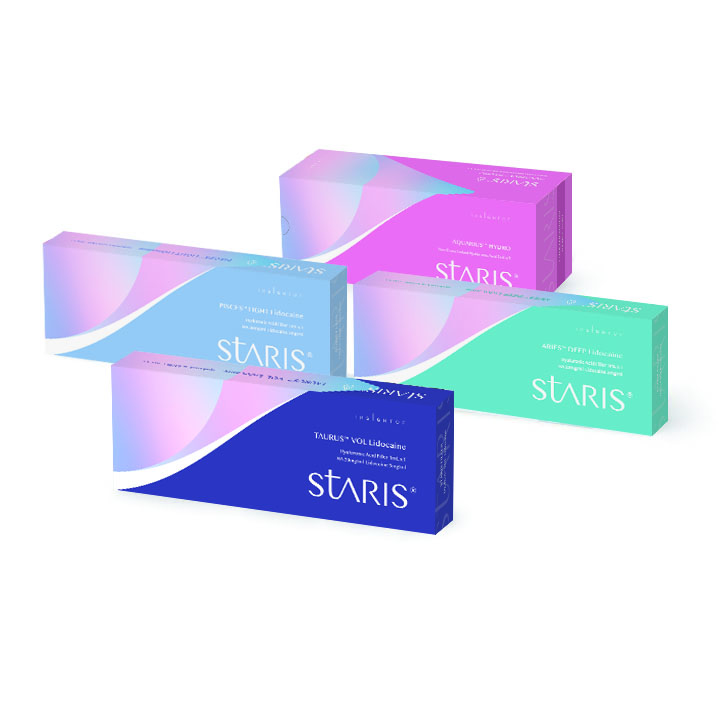 STARIS is a new hyaluronic acid dermal filler which highly effective for deep and static wrinkles, volume augmentations, and skin rejuvenation. STARIS is manufactured by the world's high-end technology called MDM® technology.
Staris Benefits
Pure gel type for long-lasting up and easy removal
Free of worry about side effects of stability up by converging complete cross-link and multi-level purification process through MDM® Tech
Highly viscous & moldability filler
---
Superior Safety & Side Effects Improvement
Through the new technology paradigm multi-cross link, it has increased safety and lowered side effects. Using DVS Cross-linking agent, Multi-Cross-link with Staris' independent technology MDM® Technology is used to complete the Cross-link.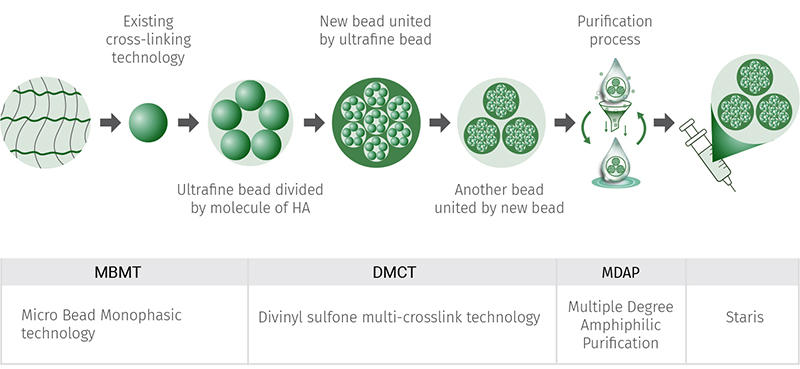 ---
Pendant Phenomenon
Multi Cross-link with DVS Cross-linking agent to complete the Cross-link without pendant phenomenon.

---
Excellent Cohesion & Viscoelasticity, Creating a Long Lasting
Because it is Pure(Mono-Phasic) GEL-type, it has Excellent cohesion and viscoelasticity, creating a long-lasting filler.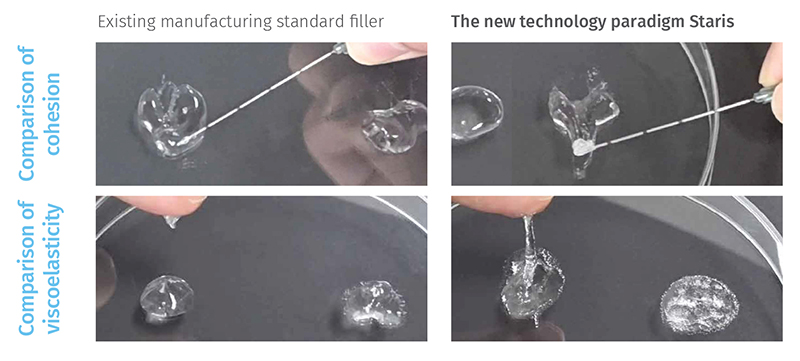 Excellent viscoelastic and cohesive fillers are cohesive when the gel moves. Filler with Excellent viscoelasticity and cohesion sticks superior to hands, while other fillers break away due to weak viscoelasticity.
---
Comparison of Cross-Linking Agent (BDDE vs DVS)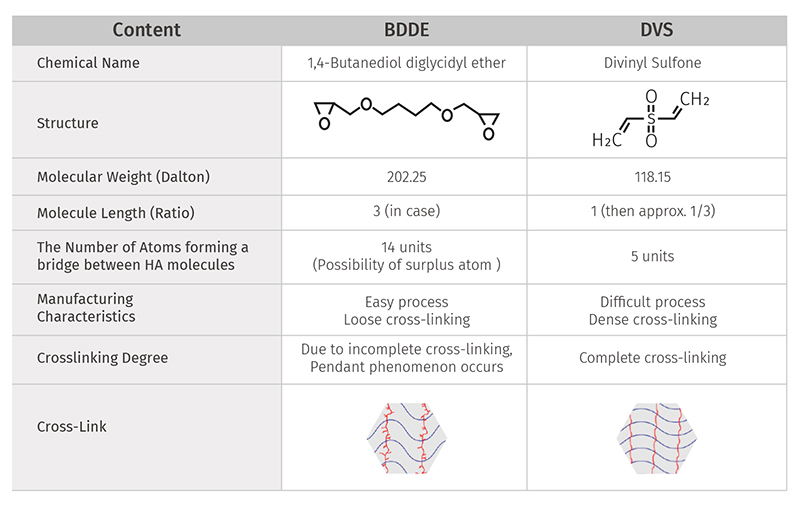 ---
Product Range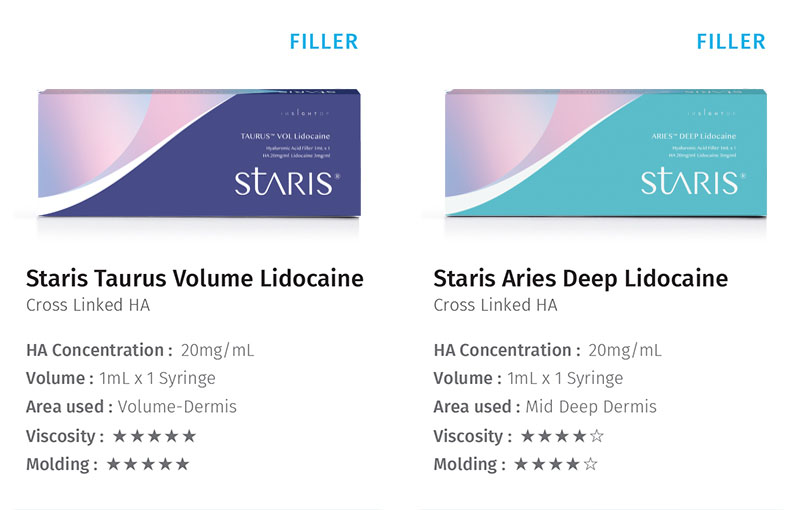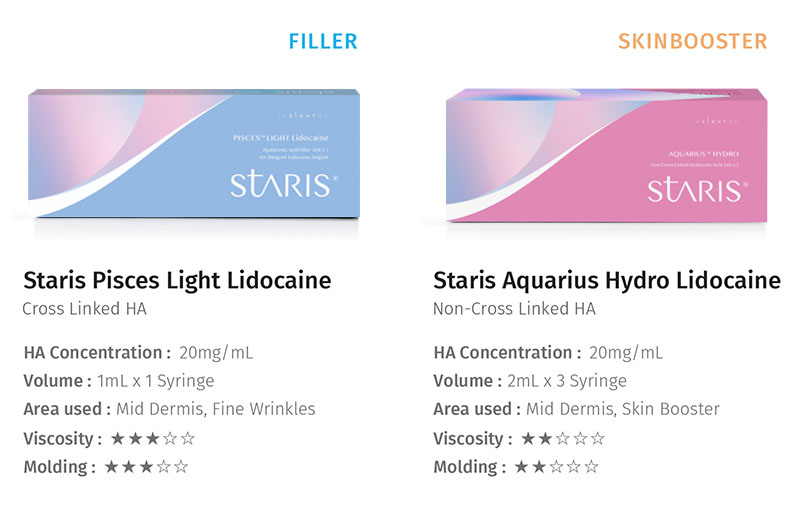 ---
Treatment Area