SCIZER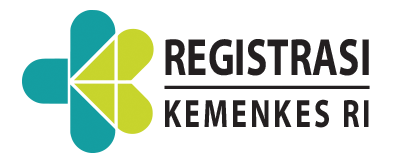 Reduce Your Size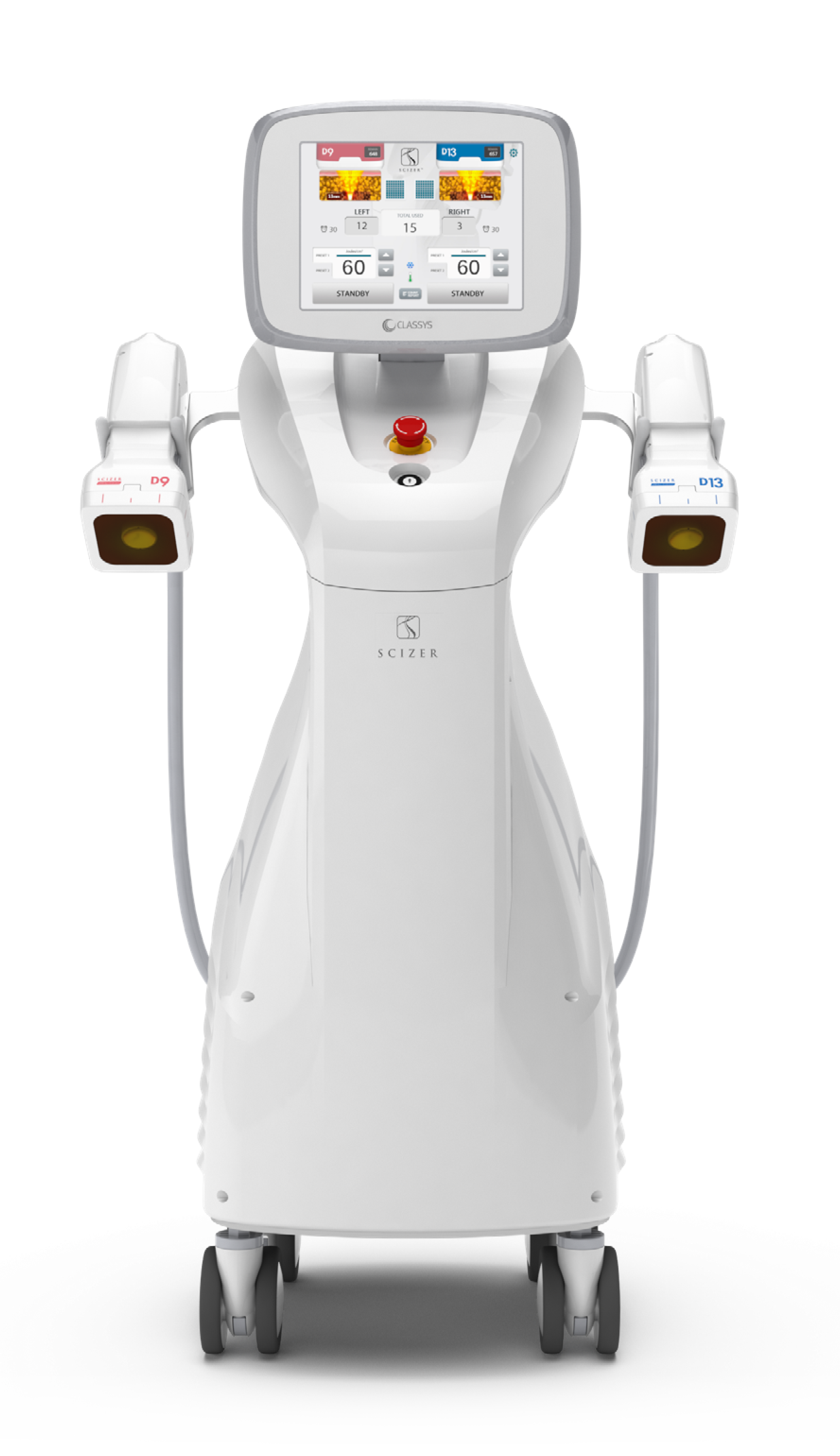 ---
TECHNOLOGY & MECHANISM
Macro-focused transducers powered by HIFU deliver an equal distribution of ultrasound energy directly into fat deposits within subcutaneous tissue while also activating a Contact Cooling Control function to maximize patient comfort during procedures. Triggering a natural process of coagulative necrosis at multiple depths, the SCIZER allows for absolute and effective results to achieve slimmer body contours.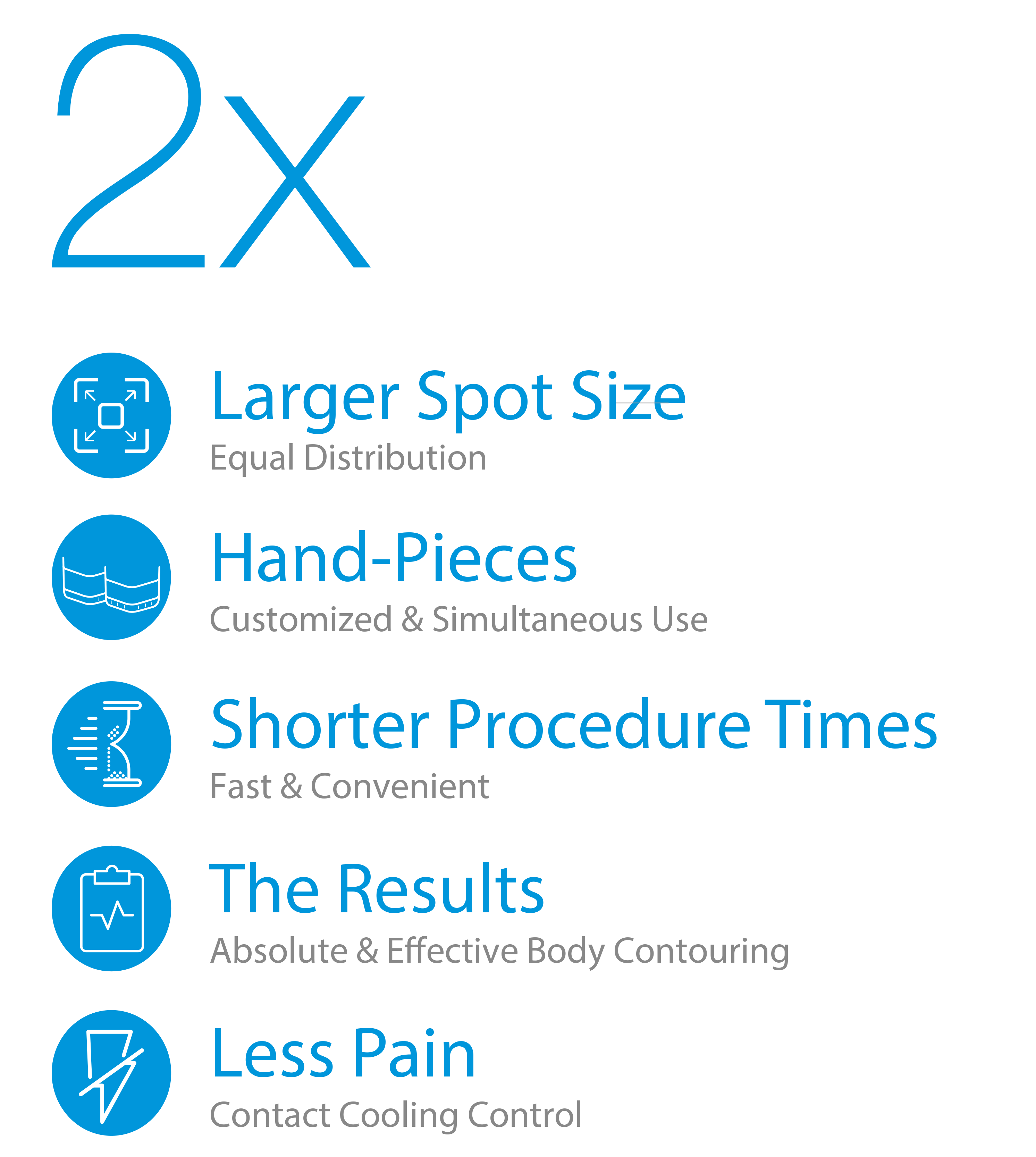 ---
NON-INVASIVE BODY CONTOURING
The SCIZER provides the solution for getting rid of stubborn fat bulges in multiple areas of the body which exercising and dieting alone can't achieve. A treatment procedure that guarantees convenience, comfort, and effective results for maximum patient satisfaction.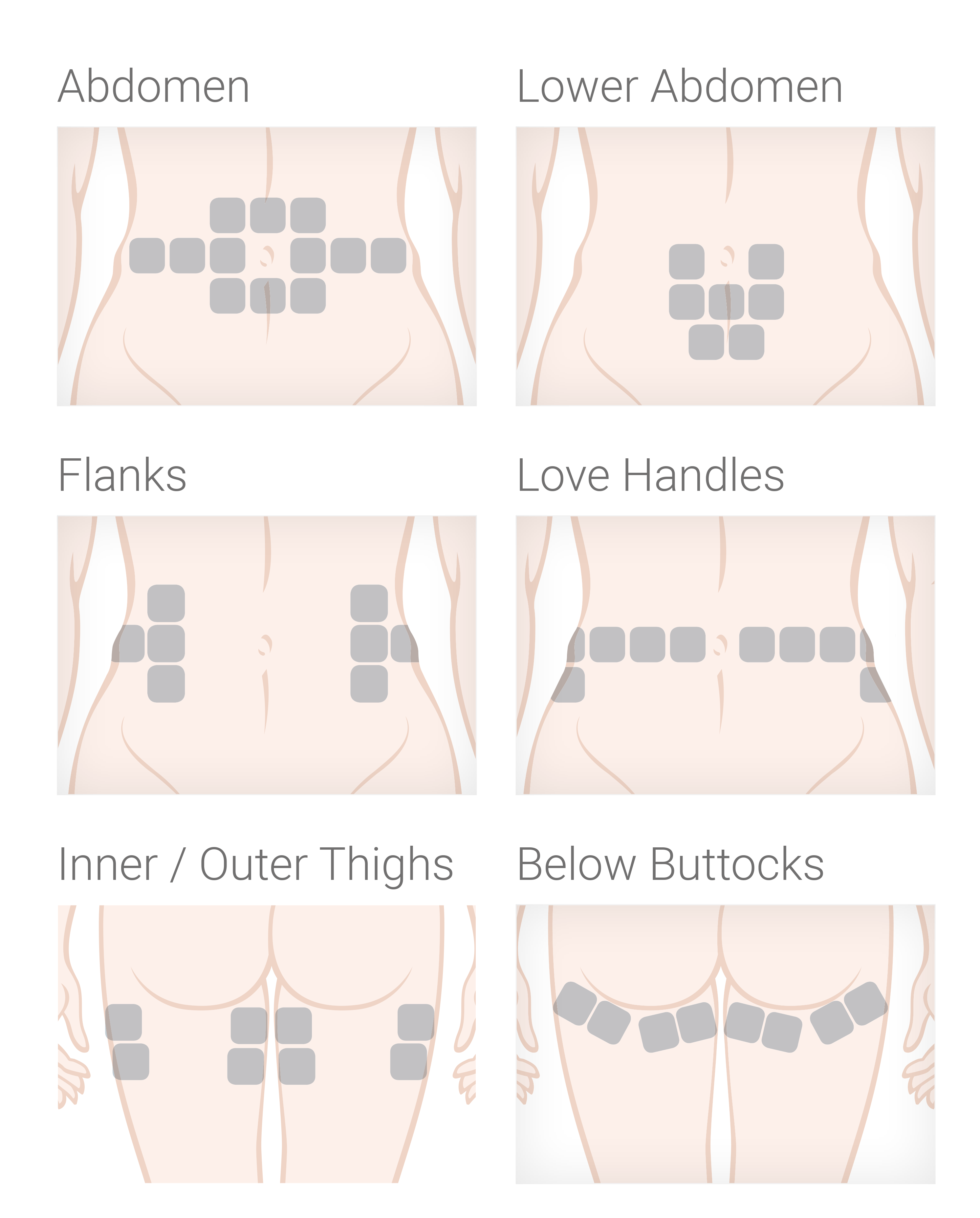 ---
TRIED & TESTED SCIENCE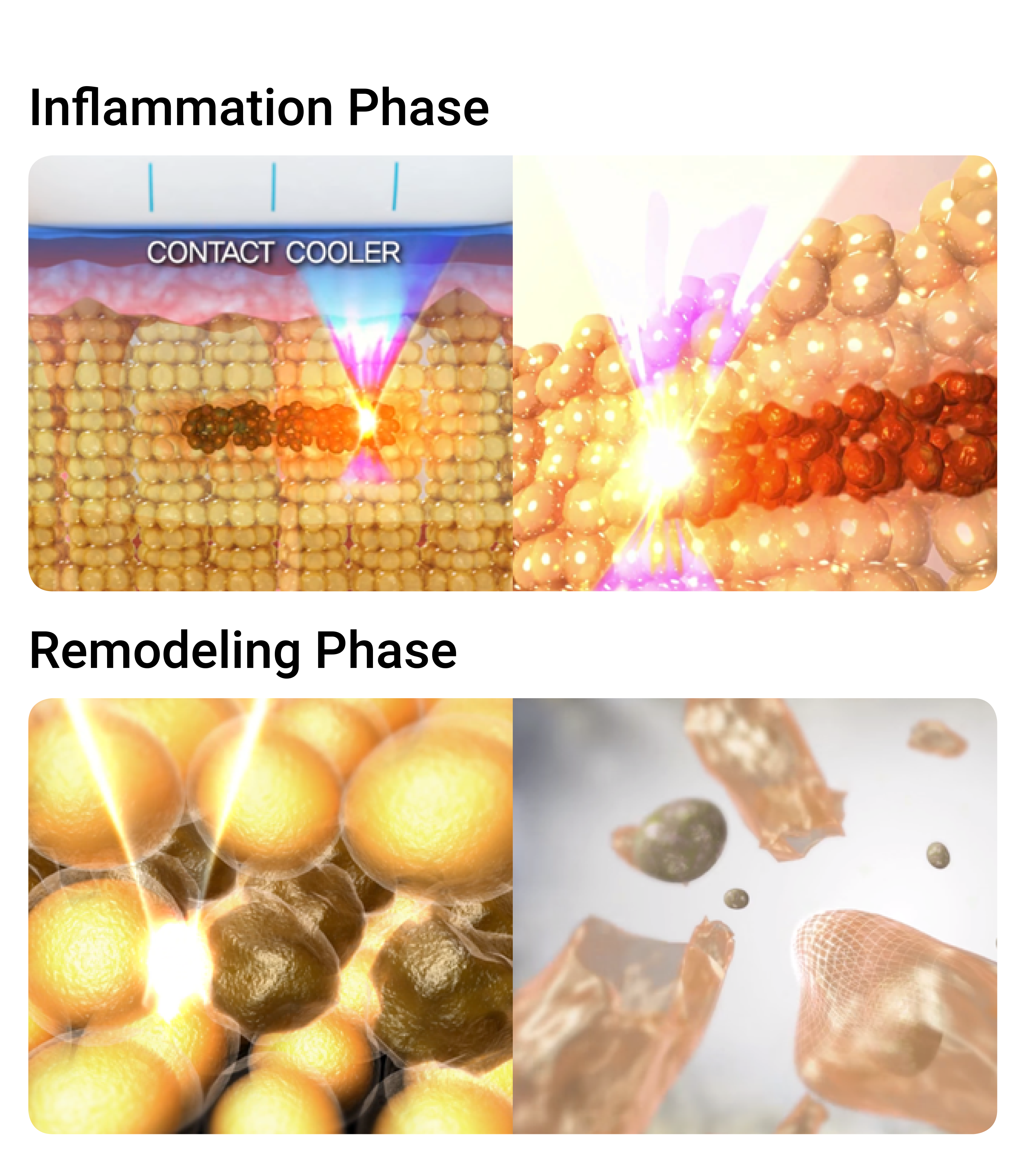 High intensity ultrasound energy is precisely delivered to the subcutaneous fat layer at controlled depths, inducing permanent fat tissue destruction. The body's natural metabolism process is then able to consume and process the fat cell debris and safely and then safely and naturally remove it from the body. 
---
DOUBLE-EDGE TREATMENT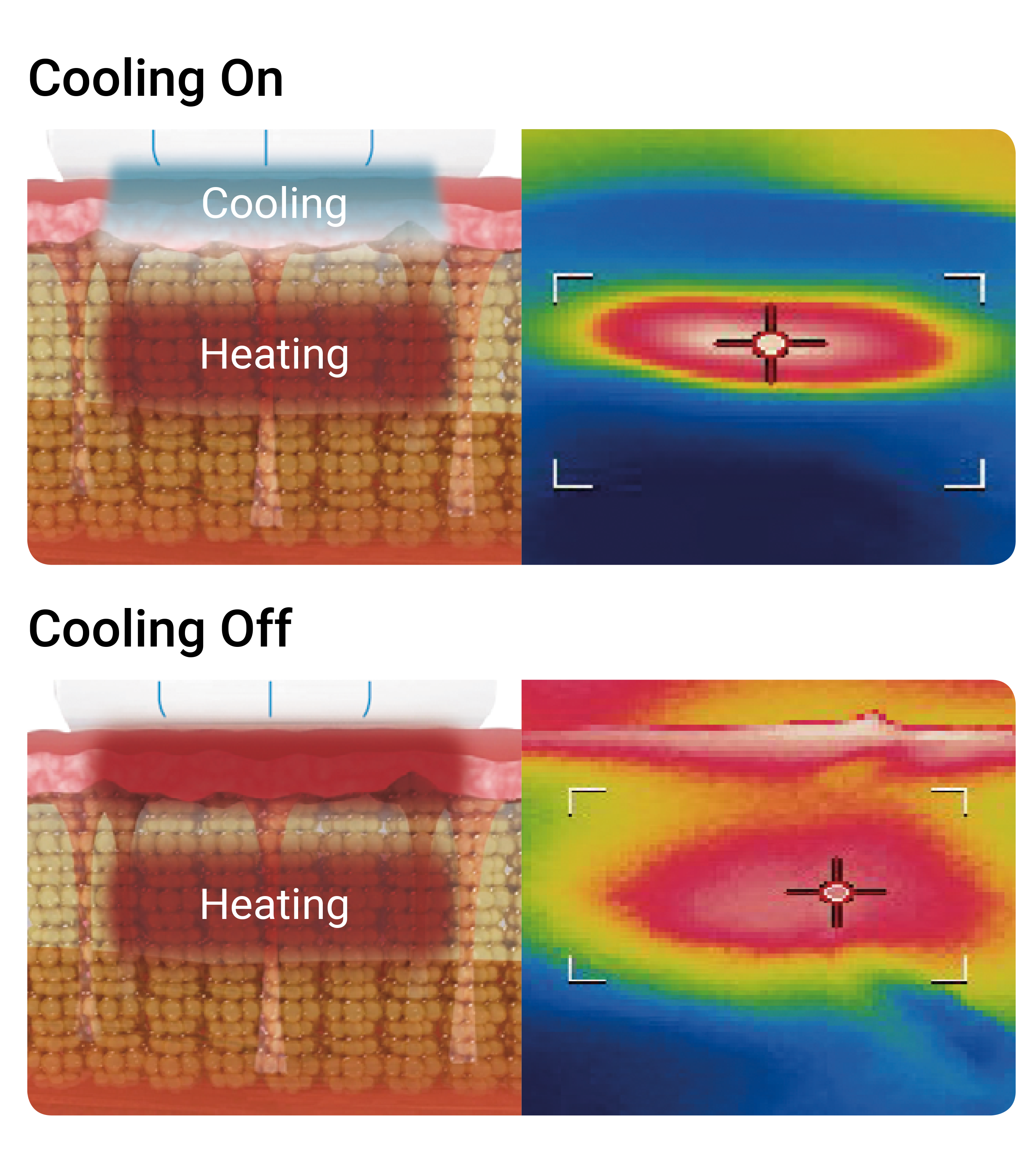 Contact cooling technology is built-in to each cartridge to provide an aesthetic effect and further protect the skin. The heating effect of the HIFU energy utilized by the Scizer yields a two-fold effect on the treated area. Not only is there permanent destruction of fat cells, the heating effect could stimulate the production of new collagen, thus giving a tightening effect.
---
Before & After