Finebeam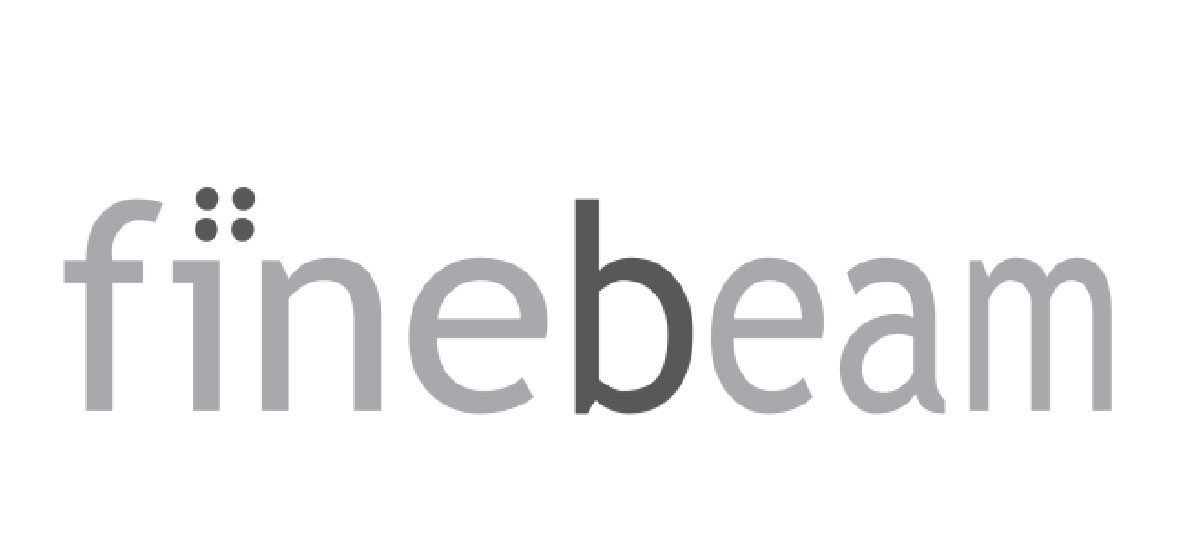 Q-Switched & Long-Pulsed Nd:YAG Laser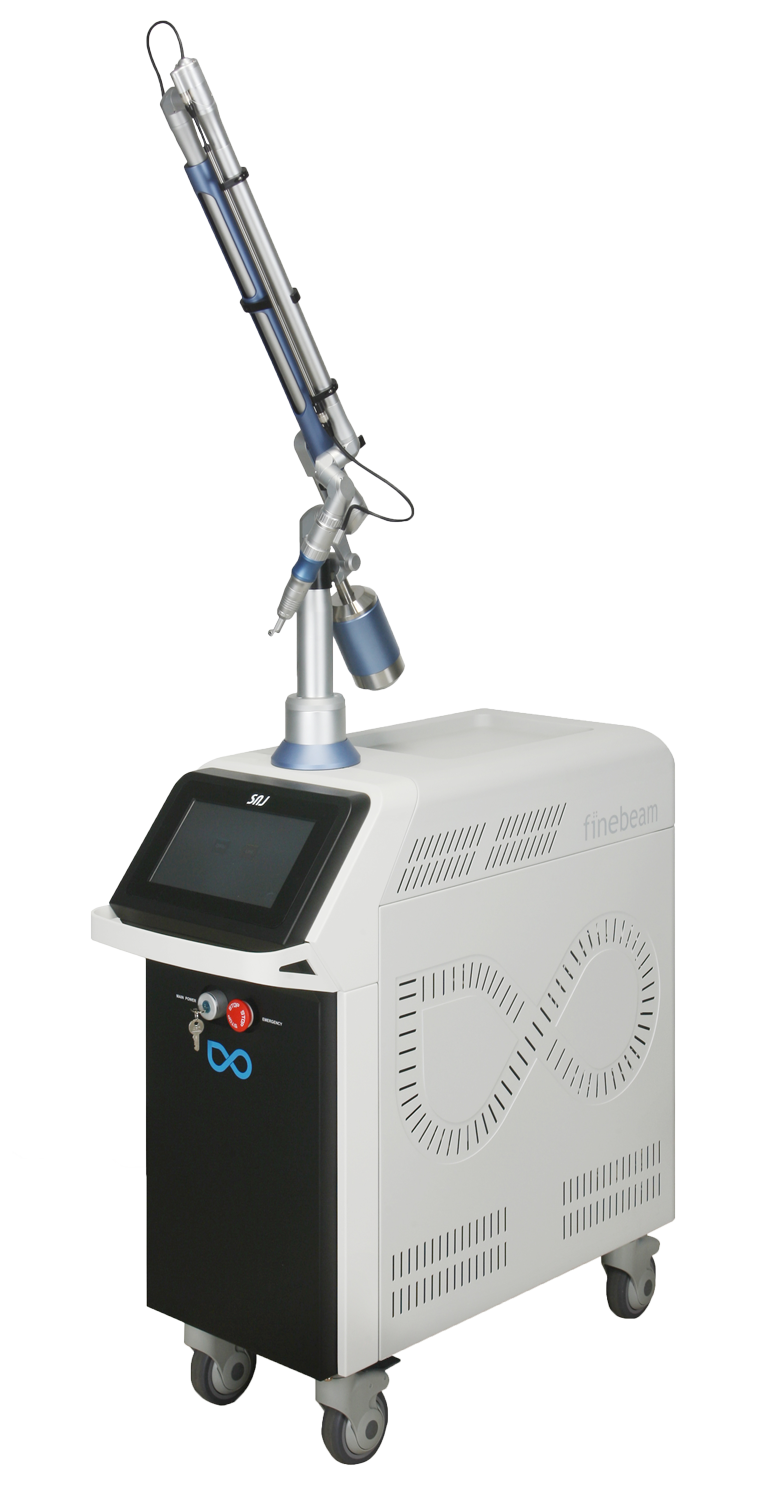 Finebeam is a more advanced Nd:YAG laser system based on quality pulse technology. There are 2 different functional modes such as q-switched and long-pulsed. It presents the optimal solution for versatile indications in face and body.
---
All in One System


Dual Q-Switched & Long-Pulsed function

Dual wavelength: 1064nm and 532nm

Convenient & economical treatment for all area on face and body
---
More Uniform Beam


More Stable Laser Emission

Flat Top Hat Beam Profile for More Precise Beam Pattern
It makes uniform beam quality as flat top profile with maximum 10mm beam size into the skin. Fractional handpiece deliveries very small spot size for less downtime. It is why various laser treatments with finebeam give much better effects than others.
---
Longer Lasting System


MLA Handpiece

is same with PICO Laser Handpiece

Fractional DOE

Handpiece

deliveries 81 shots in 5x5mm2

Collimator Handpiec

e

gives beam size as max. 8mm

Zoom Handpiece

deliveries maximum 10mm for 1064nm & 7mm spot size for 532nm wavelength

DYE Handpiece

convert origin wavelength to 585nm & 650 for green & sky blue tattoo removal


---
One Device for Many Indications






---
PDP Mode
Our PDP maximum energy 2.2J is much higher than other brands. Therefore it is capable of treating the pigment located in deep dermis with high energy. It also confirms exceptional good effect on dermal melasma and tattoo removal with less pain.
MLA Handpiece
Less Painful & Lower Side Effect Fractional Care






The Laser-induced Optical Breakdown (LIOB) with MLA, effect creates a fine bubble deep into the dermis layer without injury on the skin surface, leading to skin regeneration in the dermis layer. It only damaging the dermis, not the epidermis. Finebeam MLA Handpiece equipped with 120 Micro Lenses, it makes Laser-induced Optical Breakdown (LIOB). MLA treatment creates plasma and cavitation effect in dermis, it leads to dermal layer remodelling by damaging the dermis only protecting the epidermis.






Scar Dermal Pigmentation - MLA


To improve scar, it is required to disrupt the tissue first, so as the way for subcision is normally conducted to disrupt the tissue what pull it to down. A subcision is very helpful to make scar is move upward. MLA can be expected to have the same effect with the

strong energy focusing on scar to make enough space by disrupting the tissue in dermis


---
Machine Specification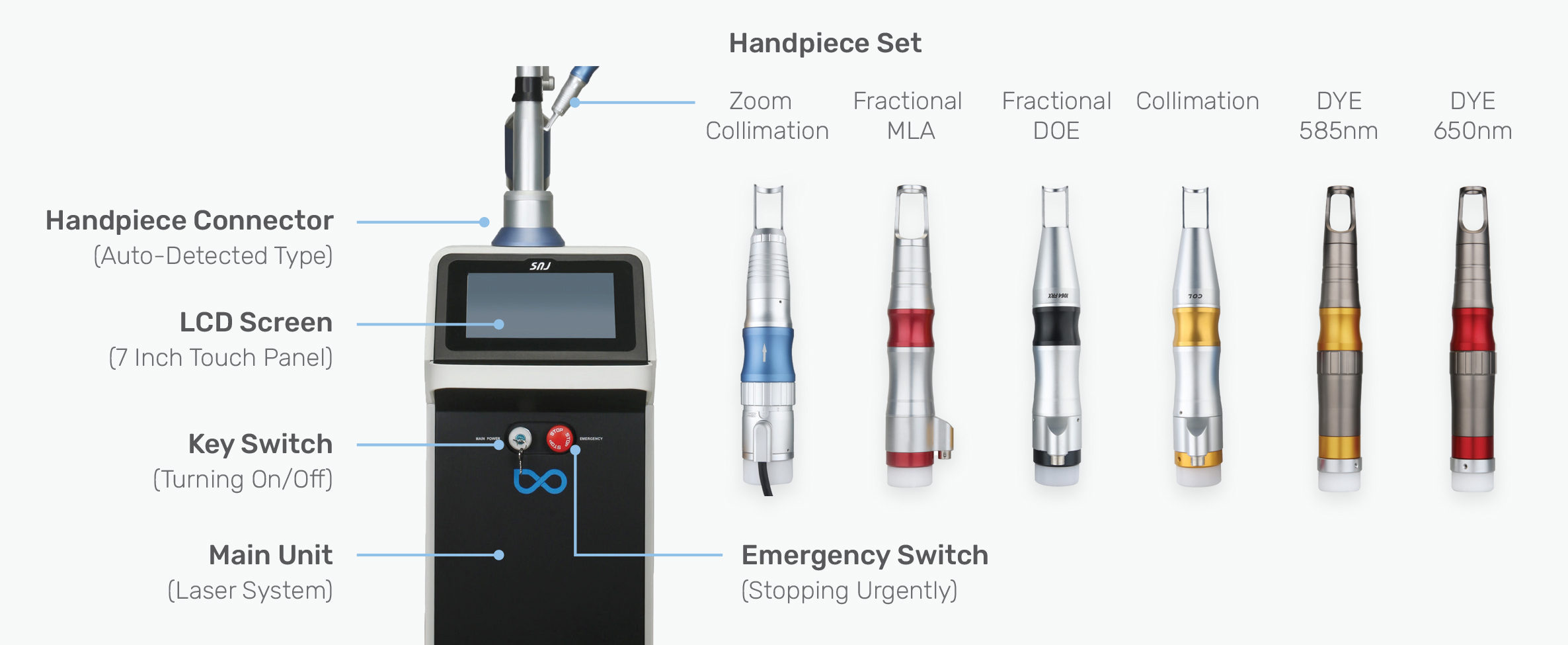 ---
Clinical Case