AquaPure
Go Pure . Be Youth
  
Smart Genuine Facial Care System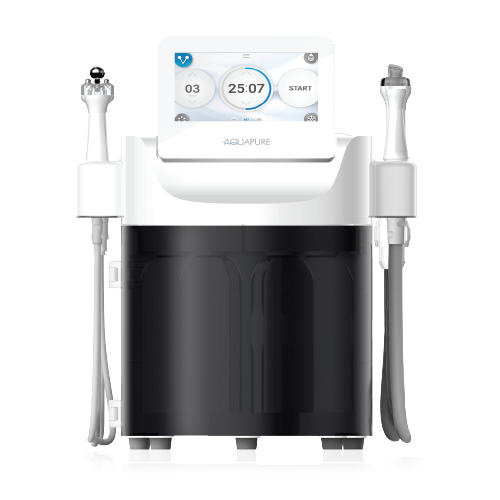 Non-Ablative & Non-Invasive  |  Direct Serum Infusion  |  LED Color Therapy  |  Customized Procedures  |  Patented & Proven Formula
AQUAPURE functions include:


---
Uniform Spray Control Technology
The AQUAPEEL spray control knob delivers equal distribution of applied solutions at a range of 10 levels. Addressing this concern within a developing microdermabrasion technology maximizes treatment efficiency and results.

---
User-Focused Smart Auto Reaction
The Smart Auto-Reaction Interface detects and enables automatic recognition to all activated hand-pieces.

---
Subtle & Stable Electroporation Process
The precision of the ELECTROPORATION hand-piece transfers controlled stimulation to skin without signs of irritation.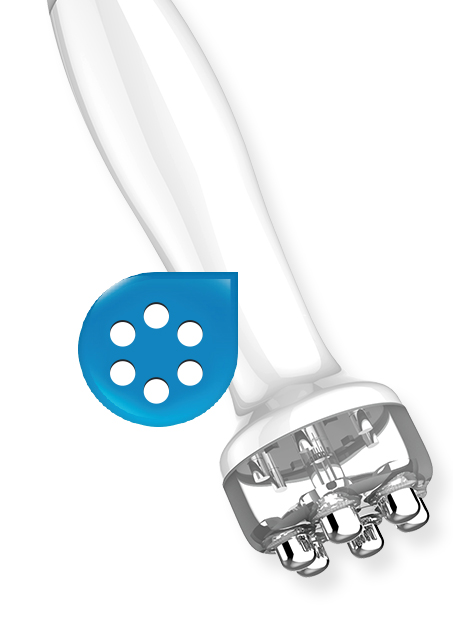 ---
Proven Cosmetic Solution
A combination of natural extracts, Hyaluronic Acid, and a complex of Peptides complement the patented technology, to provide the highest grade of laboriously selected and nutritious ingredients to consumers.


---
Handpiece

---
Clinical Case