AnyRidge Surgical Kit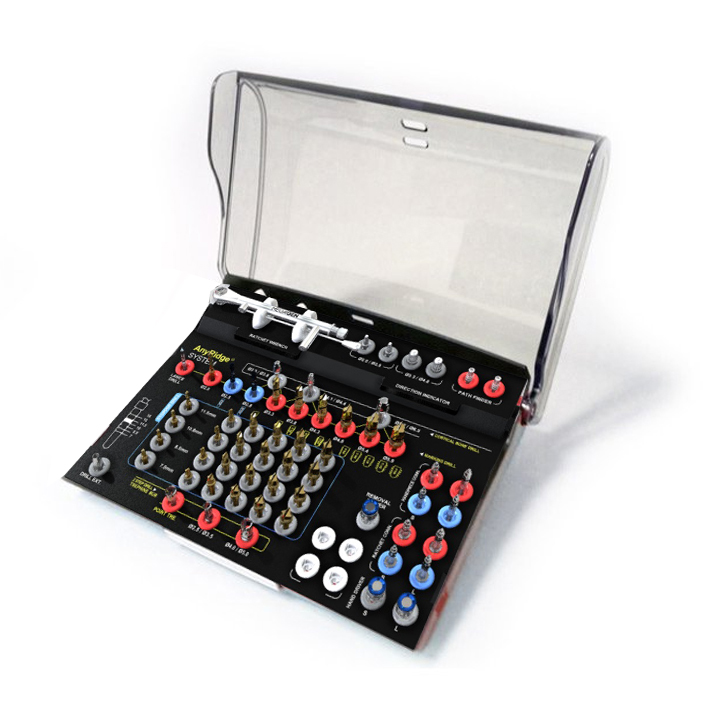 AnyRidge Surgical Kit

Easier and safer to drill for the depth as you need with the stopper drills.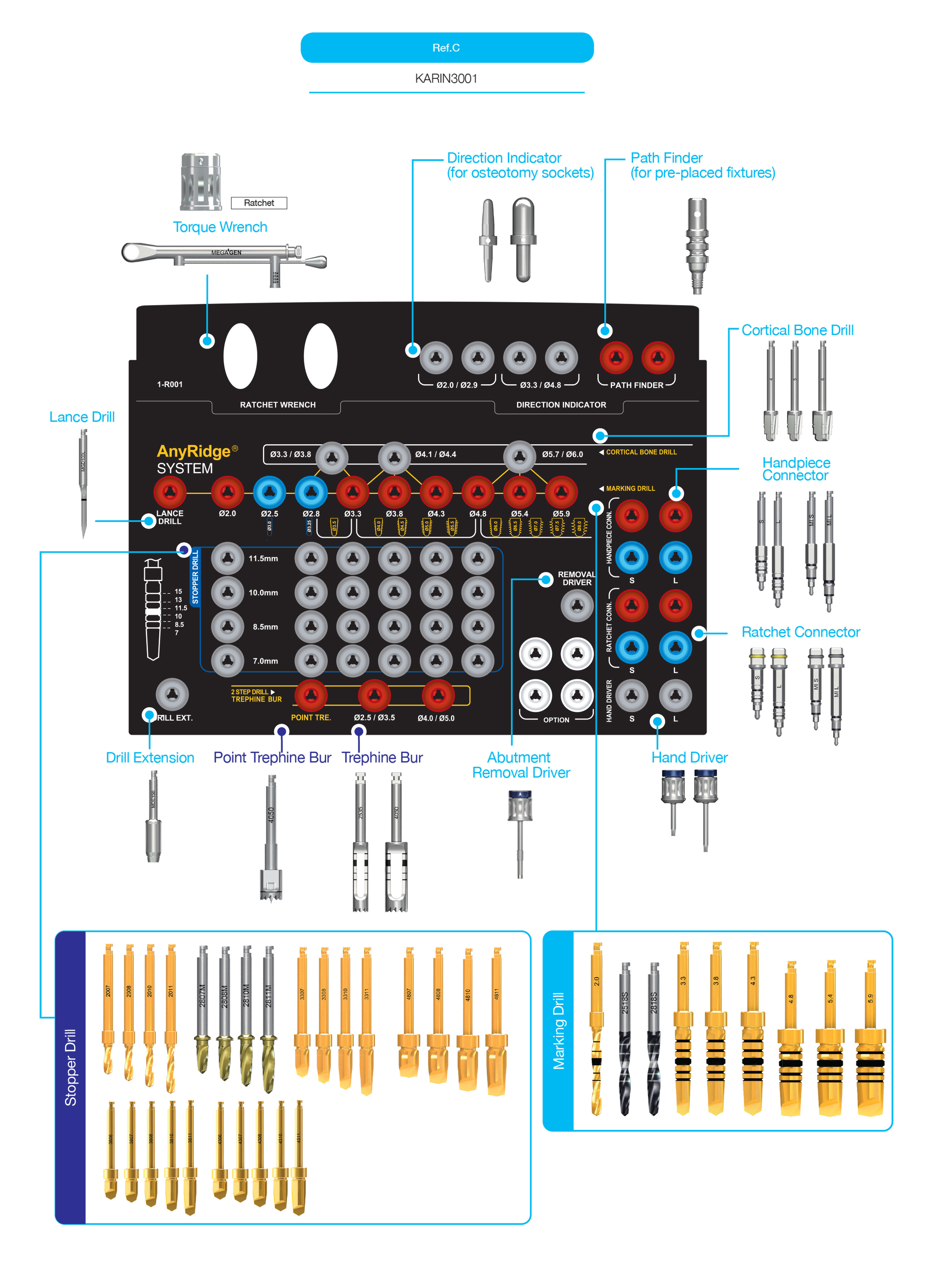 Customized Drilling Sequence
AnyRidge system has no fixed drilling protocol, just make your own protocol based on patient's bone quality to attain preferred initial stability or simply drill an osteotomy socket to given conditions and then decide the diameter of a fixture.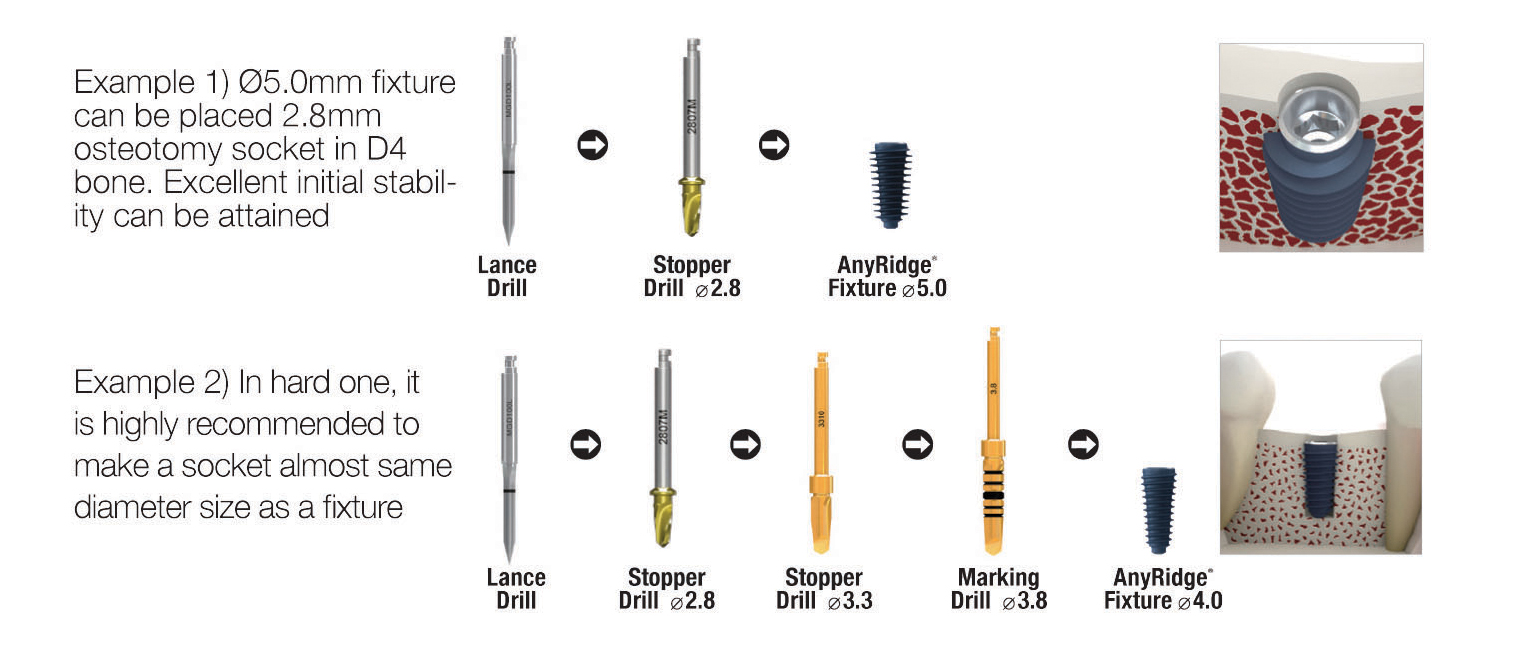 Improved drill design has simplified drilling sequence, you can even harvest autogenous bone using these specially designed drills. (Recommended speed: 50 RPM, 50 Ncm with saline solution irrigation)
The best way to get ideal initial stability with AnyRidge system is placing a fixture using a surgical engine, leaving one or two treads above the crest; then use ratchet wrench to place the platform at the desired position.